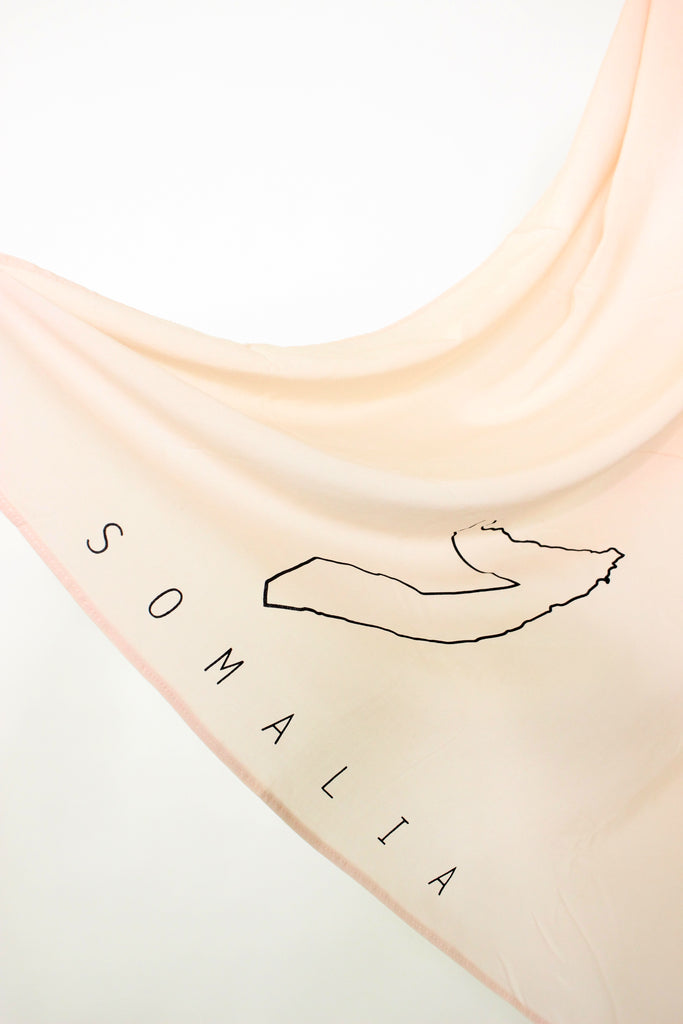 Somalia Hijab - Neutral
$ 5.99 $ 30.00
The Origins Collection: The Origins Collection is a line unlike any other. Just like all Headed Somewear designs, these scarves allow you to represent some aspect about yourself. While other collections are more focused on where you're headed or what your vision is, this collection peers into WHO you are and WHERE you come from. It allows the opportunity to proudly wear your ethnicity in the form of a minimal design for the first time ever. 
Country Featured:  Somalia

---
GIVING BACK : 
10% of all sales will be donated to the below organization:
Somalia | Where We Work | Islamic Relief USA (irusa.org)
---
Features: Easy to wear + style. Super lightweight. 

Material: Malai Lawn. An extremely soft, breathable fabric that feels like air when wrapped. This material is very light and stays in place for a long period of time. We recommend this fabric for those looking for an easy scarf to wear. 
Type: Rectangle Hijab. "Country" outline on one side of the scarf
Size: 24 1/2 X 72 inches.
Care : Chlorine free detergent, wash & dry on lowest cycle available (delicate or low). Recommended to wash separate. Iron inside out to preserve high quality of design on scarf. 
---
 Return Policy : Our customer's satisfaction is important to us. That's why we have a 30 day return policy. Simply email us with your order number to return.