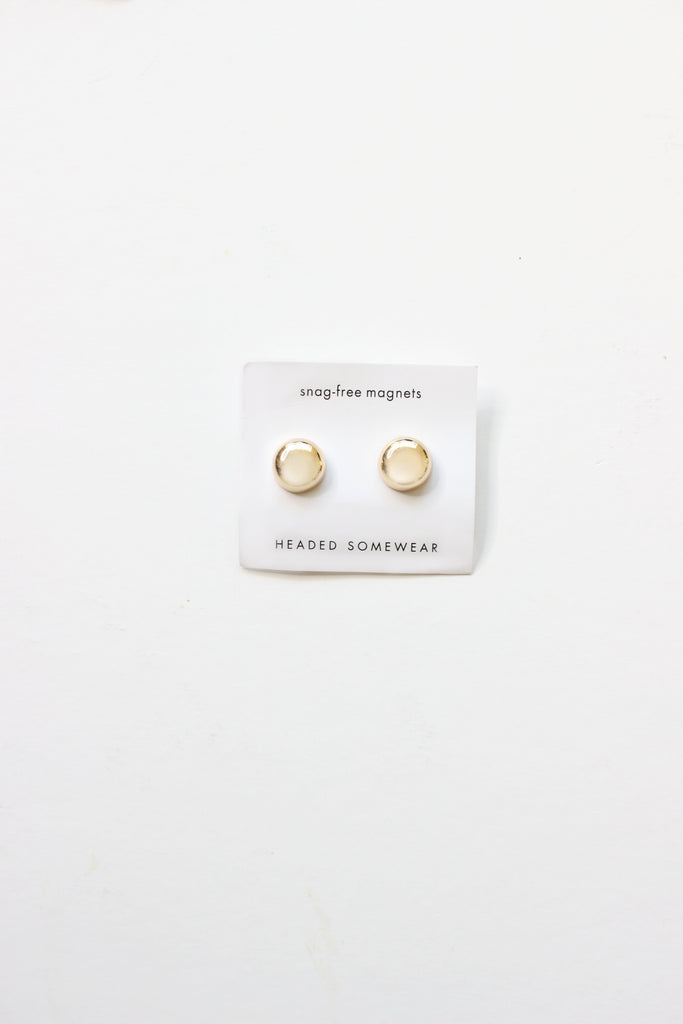 Gold Metallic - Hijab Magnets
$ 9.99 $ 12.00
About the Product : Hijab magnets are finally here! Headed Somewear's magnets are strong, snag free, and meant to replace safety pins for hijabis everywhere. Each product comes with two pairs of magnets.
Size : Diameter :  0.3" inches   | Height : 0.5"
Care: Keep away from water and handle gently. Store in a dry place.
Important note : Hijab magnets can be extremely dangerous if swallowed and are considered to be a choking hazard. Please keep out of reach of infants and children. If swallowed, please call 911 and get medical attention immediately.